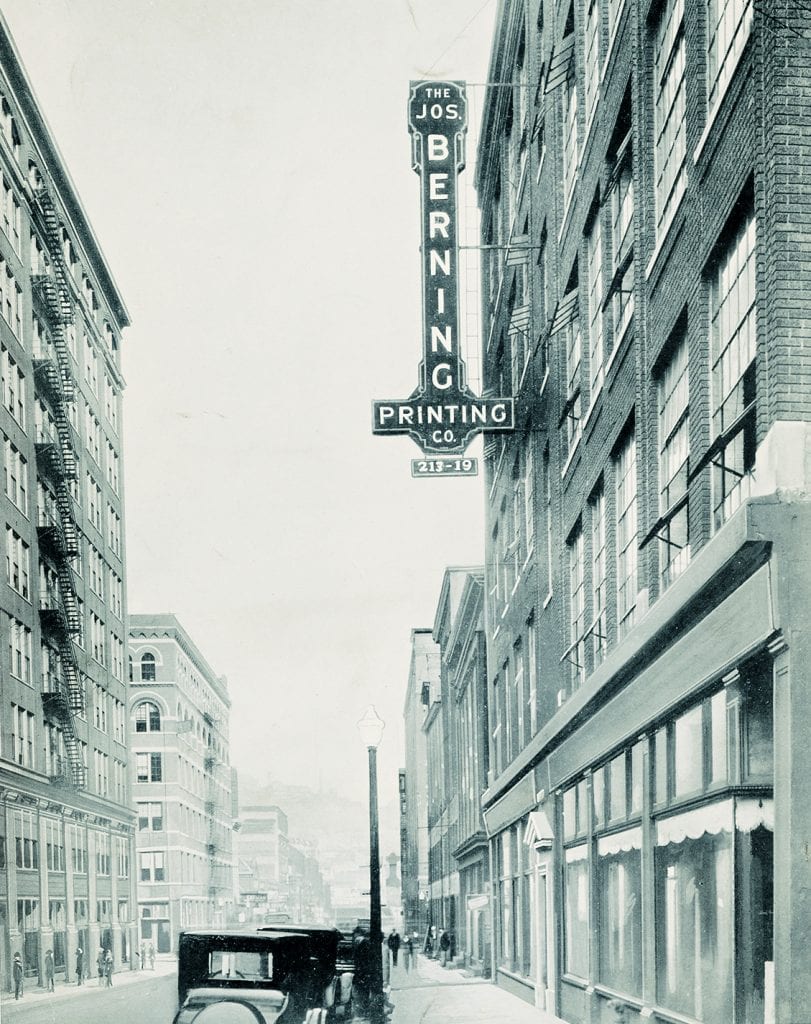 1883: Jos. Berning Printing Co. is founded in the back room of a Vine Street grocery/saloon.
1898: Joseph Berning provides first German version of a local Cincinnati newspaper.
1901: Jos. Berning Printing publishes the first official monthly Journal newsletter for the Catholic Knights of America, a client for over 100 years.
1903: The Wright Brothers take flight.
1912: Cincinnati Councilman Joseph Berning proposes first Cincinnati Convention Center.
1924: Joseph Berning is adopted as an honorary Teton Sioux Indian and given the name "Wayuotannin Washte."
1925: Jos. Berning Printing moves to the Berning Building at 217 East Eighth Street.
1941: Future CEO Richard Berning, age 11, accepts entry-level position at JBP as assistant floor sweeper.
1941–1945: Four Berning brothers serve in the United States Armed Forces in World War II.
1967: The longest game in Crosley Field history goes 21 innings: San Francisco Giants 1, Cincinnati Reds 0. It is the future site of Jos. Berning Printing Co.
1968: Jos. Berning Printing Co. purchases its first offset press.
1973: Future President Michael Berning – the fourth generation – earns $1.00 and lunch at McDonald's in compensation for performing odd jobs around JBP.
1977: Mike Berning enters freshman class of St. Xavier High School.
1982: Customized Jos. Berning Printing facility opens at 1850 Dalton Avenue–formerly Crosley's Left Field.
1987–1995: Pool of future Jos. Berning Printing presidents is identified: Michael Jr., Patrick, Eric, Matthew, and Ryan.
1999: Mike Berning takes over as President of Jos. Berning Printing.
2010: Michael Berning Jr. – the fifth generation – joins the Jos. Berning team and immediately launches the JBP Facebook page.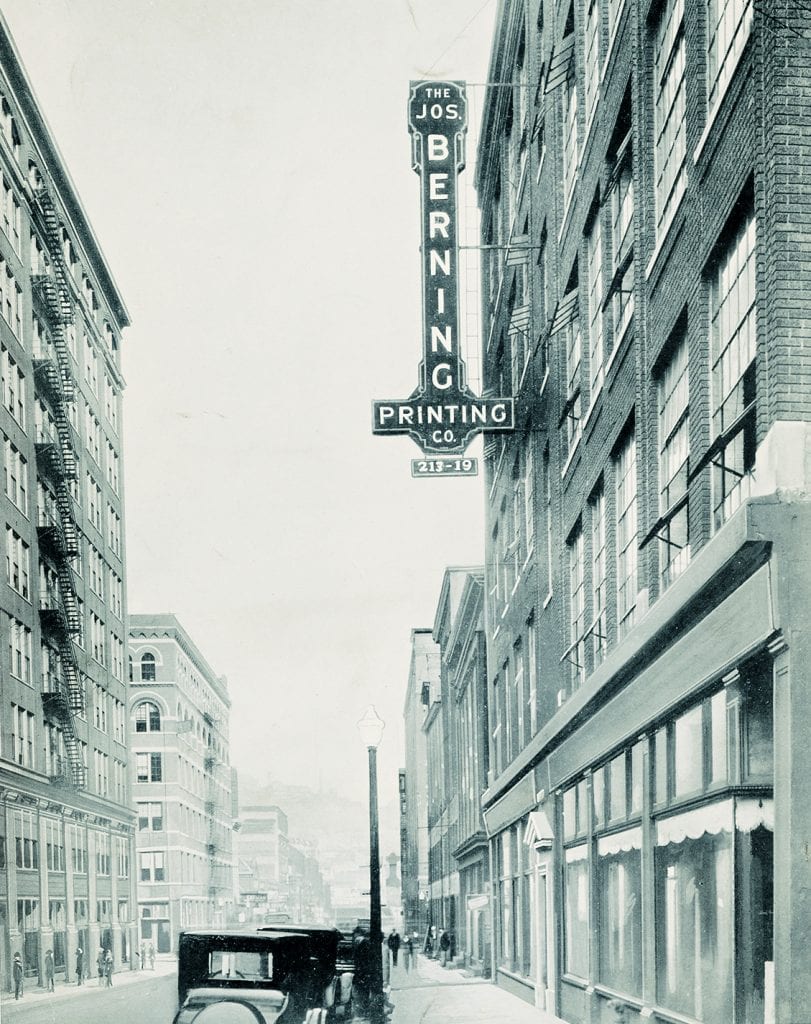 Our mission is to create value for our clients by providing high-quality printing services in a customer-centered, innovative and eco-friendly environment. We take great pride in our reputation for outstanding customer service and in our desire to help our clients succeed.
1850 Dalton Avenue, Cincinnati, OH 45214
PH: 513.721.0781

Copyright © 2020-23 - Jos. Berning Printing