Who We Serve: Non-Profits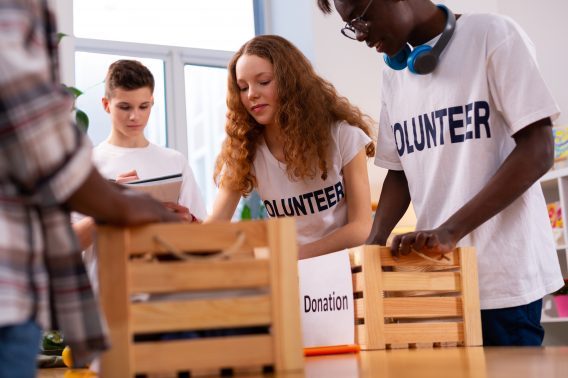 501 c3 – Jos. Berning is the printer of choice for many nonprofit and religious institutions.
Recognizing that resources are limited, we strive to offer the highest possible value to our customers. Our customer service representatives specialize in maximizing our clients' marketing dollars in order to get the best Return-on-Investment for their projects. We provide marketing, promotional and fundraising campaigns from design and creative concept through production and mailing. Our one-stop shop offers a convenient and affordable solution for nonprofit and religious organizations. We'd love to help with your next project!


Postcards

 Direct Mail

 Magazines

 Brochures

Newsletters

 Stationary

 Forms

 Stickers

Event & Fundraising Invitations

 Magnets

 Envelopes

 Business Cards

Calendars

 Pocket Folders

 Programs

 Raffle Tickets

Flyers

 Posters

 Banners

 Yard Signs

Fundraising Material

 Kits

Annual Appeals

Remittance Envelopes

Direct Mail
EVENT INVITATION AND FUNDRAISING KITS
Throwing a fundraiser? Let us help you get the word out with the
most popular package, the Fundraiser 4-Pack. We have everything
that you need to invite your guests and track who will be attending
your fundraising event.
Invitation Cards

Envelopes

RSVP Cards

RSVP Envelopes
*We can also handle the addressing and mailing
FUNDRAISING PACKAGE
10″ x 7″ (folded to 5″x 7″) Invitation Card
A-7 Invitation Envelope
4.25″ x 5.5″ RSVP Card
A-2 RSVP Envelope

*We can also handle the addressing and mailing
FUNDRAISING APPEALS
8.5″ x 11″ Appeal Letter
#10 Outside Envelope
#6.75 or #9 Remittance or Return Envelope
YARD SIGNS
Why are Coroplast (corrugated plastic) signs the right choice for you?
Coroplast is a great, inexpensive way to promote a campaign with
the ease and durability against weather. Coroplast material is
lightweight yet sturdier than traditional poster board or plastic bag
signs, therefor they last longer, look better, and can be stored for use
for a later time.
Standard size 24″ x 18″ with metal H-stake, but we can do any
custom size. We can print full-color on one or two sides.
POSTCARDS
A postcard is still a great way to get your message in front of your
target audience. Postcards in the mail are much more powerful and
memorable than an email, online pop-up notification, or social media
ad. Targeted postcard mailing campaigns are a proven winner!
3 great sizes to choose from: 6″ x 4″, 5.5″ x 8.5″, or 6″ x 11″
Full color printing both sides
*We can also handle the addressing and mailing

Our mission is to create value for our clients by providing high-quality printing services in a customer-centered, innovative and eco-friendly environment. We take great pride in our reputation for outstanding customer service and in our desire to help our clients succeed.
1850 Dalton Avenue, Cincinnati, OH 45214
PH: 513.721.0781

Copyright © 2020-23 - Jos. Berning Printing